310.406.1910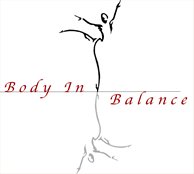 Body In Balance
Health Center & Spa
A Caring, Compassionate, Cruelty-Free, Organic, Non-Toxic, Wellbeing Center & Spa in Beautiful Downtown Manhattan Beach, California
---
Services
---
Getting Here
Body In Balance
808 Manhattan Ave, Manhattan Beach, California - 90266
No Longer Offered All Organic Facials
Deep Cleansing Hydrating European Facial
A relaxing and rejuvenating European facial with an appropriate cleanser and exfoliating scrub and a soothing facial massage extractions followed by a moisturizing mask.
60min - $85 75min - $115
Back Facial
This deep cleansing back treatment offers relaxation and decongestion of the skin. The skin is exfoliated with our kerofole deep exfoliating system and then the pores are detoxified with the Moor Mud Mask. The benefits to this treatment include soft and suppleness along with a deep pore cleansing.
60min - $80
Gentleman's Facial
This facial helps men with that smooth finish for rugged shaving results. It rejuvenates the skin and clears the pores preventing ingrown hair. This facial is an opportunity to increase a man's awareness of his skin.
60min - $85
Gentleman's Deluxe Facial
A customized skincare treatment designed specifically for men. Our highly skilled estheticians will design a facial specifically for your skin type and skin condition along with a soothing hand or foot massage. Our technicians will assist you with choosing from: custom blended products, hydration, kerafole, deep exfoliation and specialty masking.
75min - $95
Mini Facial
Great for maintenance in between your more desired penetrating facials. Also good for on the go, refreshing and rejuvenating for those long days at work treat yourself to a mini cleansing splash of love to self.
45min - $65
Teen Facial
This facial is an opportunity to increase a young teen's awareness of her skin and set healthy habits that can last a lifetime. Teens will feel very special after taking advantage of this relaxing and correcting facial.
45min - $65
Vitamin C Facial
An express 30 minute treatment for all skin types. This treatment employs the therapy of Vitamin C with a cocktail of revitalizing citrus essential oils. Our vitamin C utilizes a unique concept of a 10 day Vitamin C Complement Serum. The serum consists of the treatments active ingredient, Vitamin C that you will receive at the end of the treatment to continue the benefits at home.
75min - $115
Fruit Acid Peel / Glycolic Peel
This double exfoliation treatment is not just another glycolic peel, but a new concept: the Hydroxy Acids eliminate dead cells and favor the renewal of skin cells while the Gommage Exfoliant offers softness and suppleness. The results are amazing and visible from the first treatment.
75min - $115
Pumpkin Peel Facial
& Enzyme Mask (Lifting)
75min - $115
Cellulite Treatment
This soothing treatment will help to firm and smooth skin with the apperance of cellulite. This service uses all natural products to lift and rejuvenate tired areas.
45min - $70
Sefidab Scrub
Pure white persian mud
Back 20min - $45
Full Body 60min - $90
Add Reflexology to all bodywork 20min - $35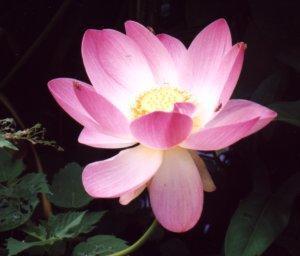 Web site management - For Goodness