310.406.1910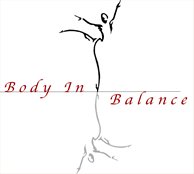 Body In Balance
Health Center & Spa
A Caring, Compassionate, Cruelty-Free, Organic, Non-Toxic, Wellbeing Center & Spa in Beautiful Manhattan Beach, California
---
Services
---
Getting Here
Body In Balance
1116 8th St, Ste E, Manhattan Beach, California - 90266
Massage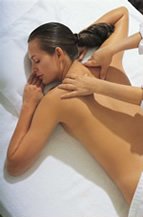 Swedish
Soft to medium pressure massage followed by long strokes throughout the body, releasing the tension and stress and leading the body to a relaxed state, at the same time creating a refreshing experience of rejuvenation.
Reflexology
The ancient art of reflexology is a natural healing practice. The reflex areas in the hands and feet correspond to all parts of the body. Stimulating these reflexes correctly can relieve tension and stress in a natural way. This beautiful experience will start with a relaxing warm foot bath.
Deep Tissue
A truly detoxing technique designed to help eliminate accumulated toxins in the muscles; it is followed by deep pressure in the stressed areas of the body bringing the accumulated lactic acid in the muscles to the surface. (Pressure is personalized to each individual.)
Thai
This very unique technique involves stretching along with different combinations of massages. (Prior consultation is necessary)
Shiatsu
This massage concentrates on releasing muscle tension through trigger points.
Neck Shoulders & Back
A quick relieving massage for working people with limited time during their busy hours.
Maternity
For those lovely Mothers to be, our specialized maternity massage will certainly make the journey more relaxing and rewarding. During pregnancy the client is resting mostly on their side which causes a lot oh hip pain. Our special table allows the pregnant woman to be faced down on it. (Most say they wished they had a table like that at home :)
Hot Stone
An ancient technique which improves circulation at the same time deeply relaxing the muscles. As the stones glide over the muscles, tensions melt away. Penetrating heat radiates deep into muscles to provide stress reduction, deep relaxation and relief from physical pain. This treatment addresses mental, physical and spiritual well-being.
Deluxe Massage
A customized massage that includes all massage techniques depending on the needs of the body and muscles. Our highly skilled therapists will assist you with the choosing of various types of massage:(Deep tissue, Cranial Sacral, Swedish, shiatsu, and some reflexology on the hands and feet ) with our exclusive aromatherapy.
Scalp / Cranial Sacral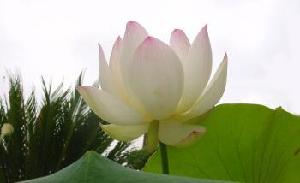 Web site management - For Goodness